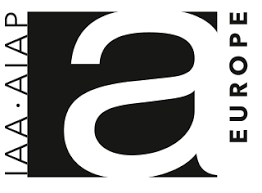 IAA Worldwide and IAA Europe
Since 2009, the BBK has been a member of the IAA (International Association of Art), the largest independent network of visual artists in the world. Within the IAA, the BBK is affiliated with the IAA Europe.
The International Association of Art (IAA) Europe is a network of approximately 40 national member organizations within Europe, representing professional visual artists.
It is one of the five cultural regions (Africa, Arab States, Asia and the Pacific, Latin America and the Caribbean, Europe) of the International Association of Art (IAA), the largest international non-governmental association of visual artists , with more than 100 member organizations worldwide. The IAA supports international collaboration and artistic exchange, free from any aesthetic, political or other bias and aims to improve the economic and social position of artists on a national and international level.